Board of Supervisors
Montgomery Township Mission Statement
The mission of Montgomery Township's government is to promote and enhance the quality of life of our residents, the vitality of our neighborhoods, and opportunities for business by striving for excellence and value in all services provided by the Township. The needs, interests, and desires of the residents, businesses, and taxpayers provide guidance for the Township officials and employees as we create and implement policies and services for the community and its visitors. Vision, sensitivity, and respect are necessary as we balance the many needs of the community groups and provide cost-effective, efficient, and responsive government.
The employees and officials of Montgomery Township are committed to hard work, diligence, and effective ongoing internal and external communications to successfully carry out this mission.
Montgomery Township Board of Supervisors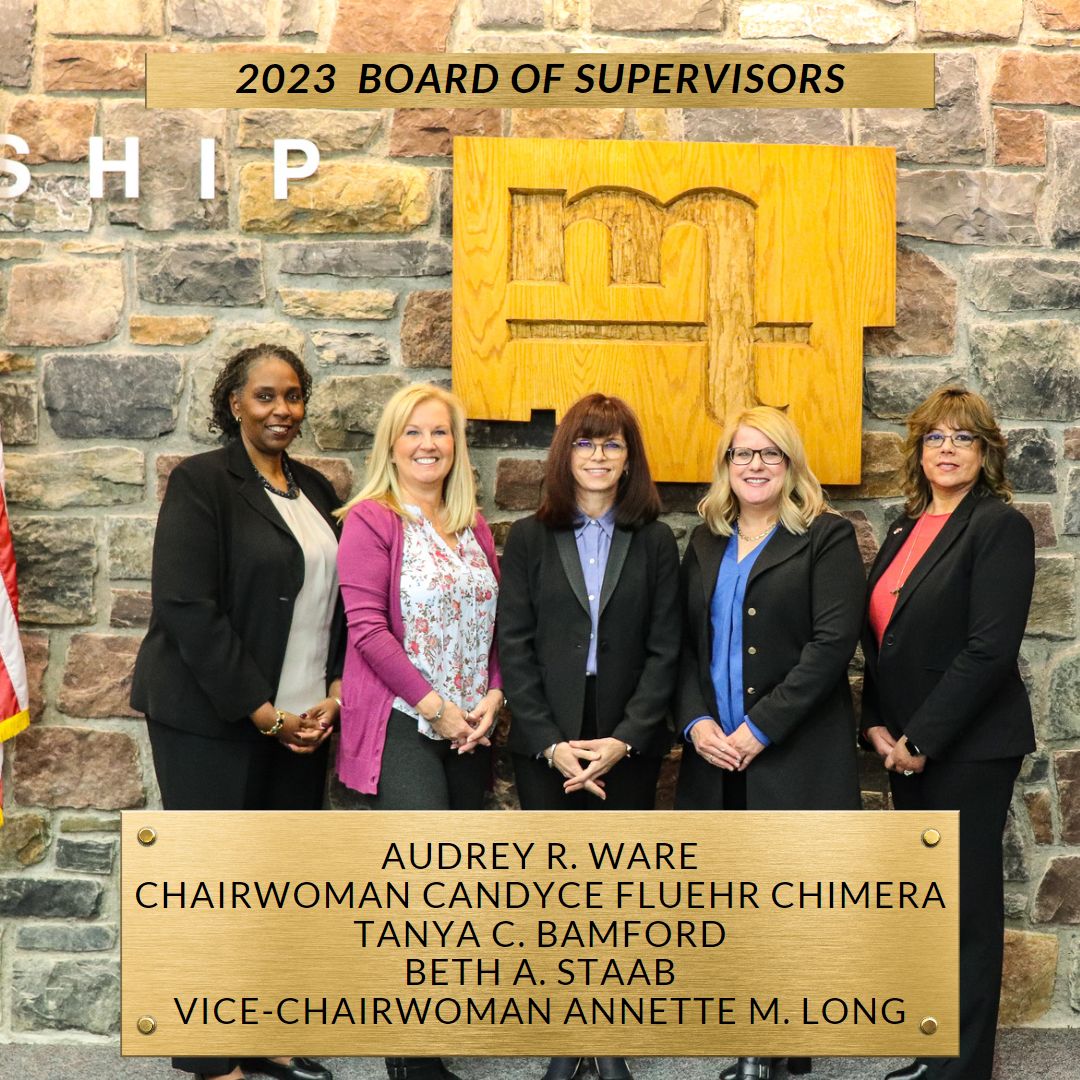 (Left to right): Audrey R. Ware, Chairwoman Candyce Fluehr Chimera, Tanya C. Bamford, Beth A. Staab, Vice-Chairwoman Annette M. Long
The Board of Supervisors
Contact the Board of Supervisors
While the Board of Supervisors does not have an office in the Township building, all email will be forwarded for their review.
More Information
Find content and services related to this page.