Recycling in Montgomery Township
Recycling @ Montgomery Township!

Cardboard Recycling- Montgomery Township has cardboard recycling for residents available at the Township Building located at 1001 Stump Road Montgomeryville, PA 18936. It is open to residents - please no businesses.
Leaf & Yard Waste Collection- Montgomery Township has both a monthly leaf & yard waste drop-off collection and two curbside pick-up collections annually for Township Residents. SORRY- No Grass Clippings!
Electronics and Clothes Recycling: Through Montgomery County, we have partnered with Retrievr, a convenient service that comes to your doorstep to pick up your unwanted televisions, computers, cell phones, miscellaneous electronics, and unwanted clothing. Please visit www.retrievr.com for information on pricing and scheduling a pickup. Montgomery Township also holds an annual Electronic Recycling Event around Earth Day.
Curbside Recycling:

We have SINGLE STREAM recycling – everything mixed together in the bin as it is sorted at the recycling plant.
Recycle plastics # 1-7 (3-7 rigid plastics are now recyclable curbside!)
Plastic Bottles – rinse & leave caps ON
Plastic or Glass Bottles or Jars – scrape & rinse most of the food residue off – it does not have to be perfectly clean.
Plastic lids – ok to recycle!
Metal lids – ok to recycle!
Newspapers – DO NOT TIE them. Okay in paper (not plastic) bag.
Cartons- food and beverage cartons such as milk, juice, soup, broth, etc.

Do Not Recycle In Curbside Bins:

Single-use Bags (recycle at local grocery stores)
STYROFOAM
GARDEN HOSES
BOWLING BALLS
TIRES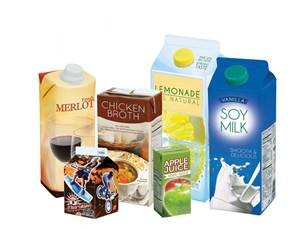 Local Resources for Recycling Other Materials
Northern Montgomery County Recycling Commission
Montgomery Township is a charter member of the Northern Montgomery County Recycling Commission (NMCRC), a group of 11 municipalities in Montgomery County, Pennsylvania that work together to increase recycling and to promote recycling awareness and education.
Montgomery County offers information for residents, businesses, institution and municipalities on how, what and where to reuse and recycle. Find out more about the following: