Welcome Officers Poekert and Millevoi!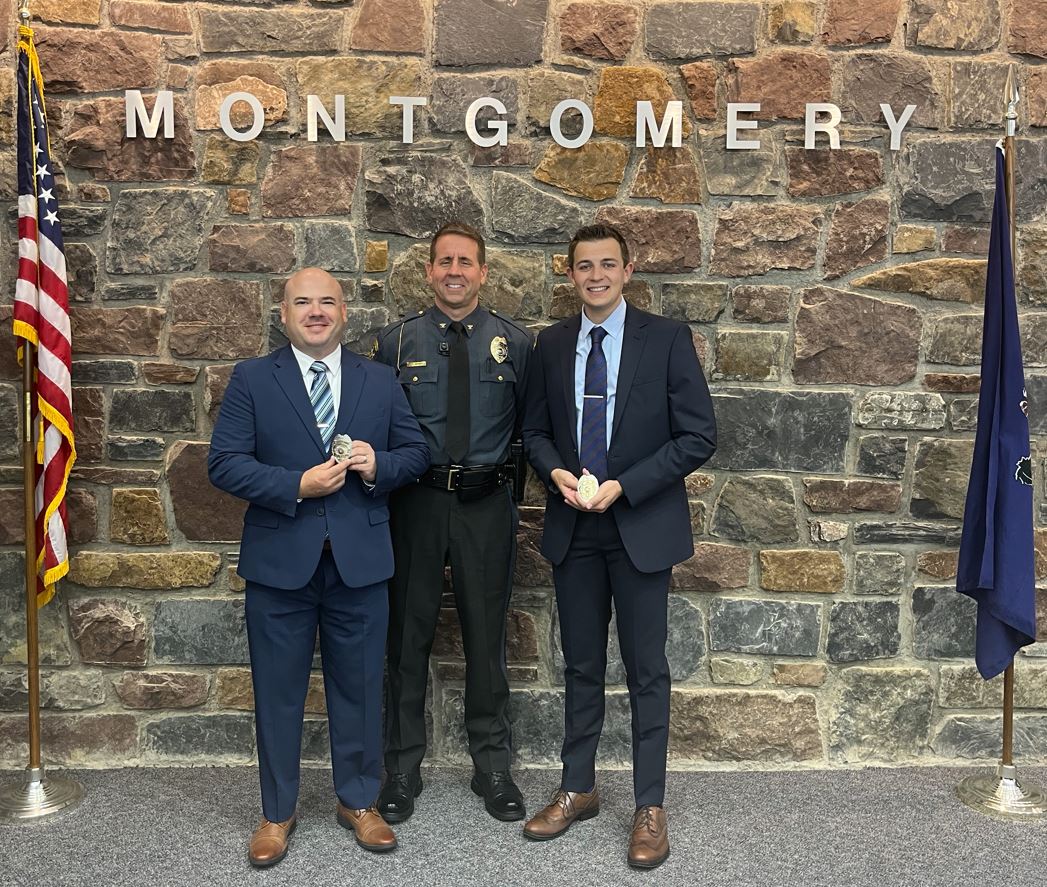 During the public Board of Supervisors Meeting on September 11, 2023, the Board of Supervisors welcomed two new police officers to the Montgomery Township Police Department.
Officer Michael Poekert was born and raised in Northeast Philadelphia, graduating from North Catholic High School. He attended Lasalle University, where he obtained a bachelor's degree in communications. After College, Michael enlisted in the Army National Guard and served from 2010 until 2018. Michael left the Army holding the rank of 1st Lieutenant and serving in Operation Enduring Freedom. In 2014, Michael joined the Philadelphia Police Department, where he has been gainfully employed since.
Officer Jake Millevoi was born and raised here in Montgomery Township. He graduated from North Penn High School in 2018 and then attended Temple University, where he received a bachelor's degree in criminal justice. Jake attended the Philadelphia Police Academy and graduated in March of 2023, subsequently starting his career with the Temple University Police Department. Jake has also been a volunteer firefighter with the Fire Department of Montgomery Township since 2017.
Congratulations to Officers Michael Poekert and Jake Millevoi. Welcome to the team!