National Library Week April 23-29, 2023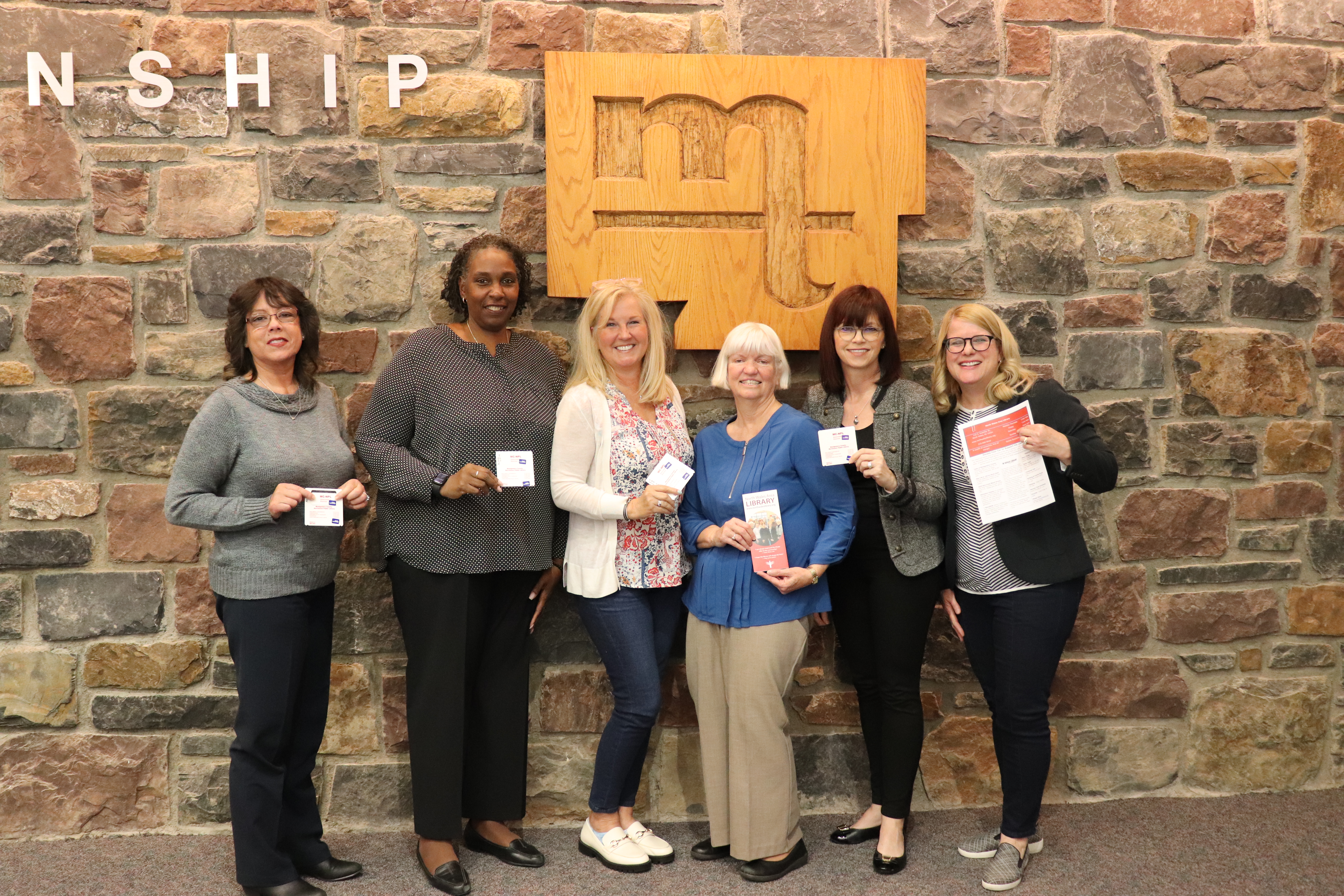 The Montgomery Township Board of Supervisors proclaimed April 23-29, 2023 National Library Week. To celebrate the occasion, North Wales Area Library Director, Jayne Blackledge, presented the Board with their personal library cards during the April 10, 2023 public Board of Supervisors meeting. Montgomery Township residents represent the second-largest membership base for the North Wales Area Library.
We created a new Library Services page under our "Community" tab to make it easier for Montgomery Township residents to find these resources.
We hope you can take time this coming week to support your local library and get lost in a book!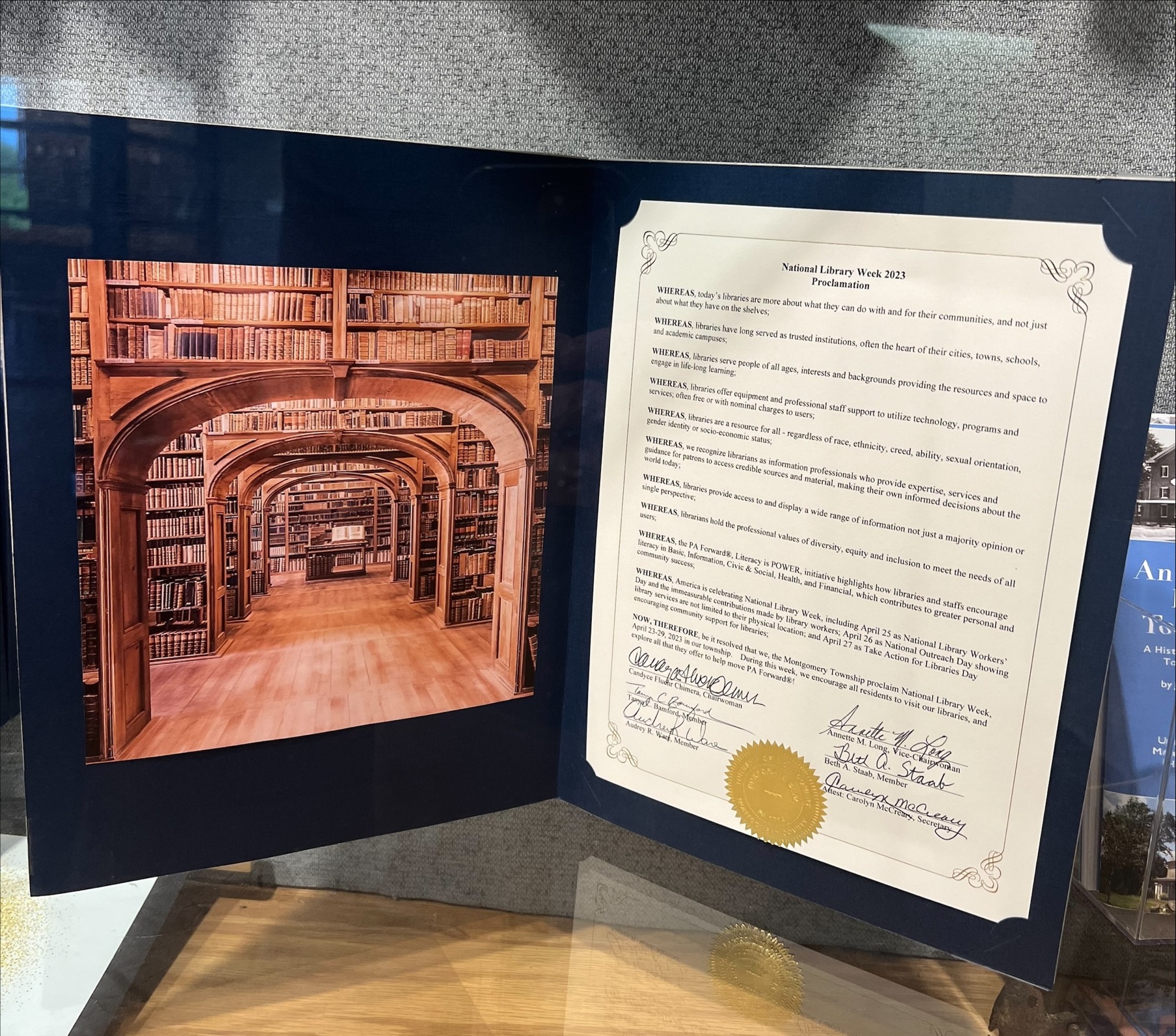 Associated Documents
National Library Week Proclamation