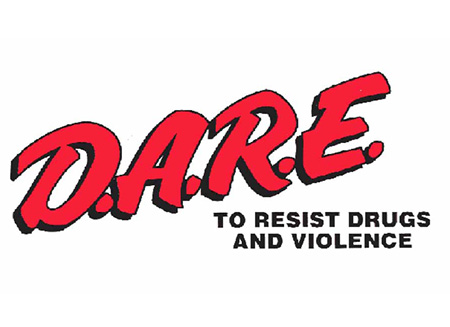 The Montgomery Township Police Department will be instructing the D.A.R.E. Program (Drug Abuse Resistance Education) for North Penn Area 5th Grade students who do not have DARE in their schools. This FREE program will be presented on Saturday mornings from February 18th thru April 29, 2023, 10-11:00 a.m., at the Montgomery Township Community & Recreation Center,1030 Horsham Road, Montgomeryville, PA 18936.
To apply for this program please download the registration/waiver form and email the completed form to Officer Robert Johnson at rjohnson@montpd.org, or return it by mail or drop it off at the Montgomery Township Police Department, 1001 Stump Road, Montgomeryville, PA 18936.
D.A.R.E. is a police officer-led series of classroom lessons that teaches children how to make good decisions, resist peer pressure, and live productive drug and violence-free lives. This program will require a minimum of 10 students and will have a maximum of 25 students. For questions about DARE contact Officer Johnson at rjohnson@montpd.org or call 215-362-2301.
Associated Documents
D.A.R.E. Required Registration Materials