Audrey Ware was sworn in to the Board of Supervisors on January 3rd, 2022. We are grateful that she took a few minutes to share her thoughts on serving her community.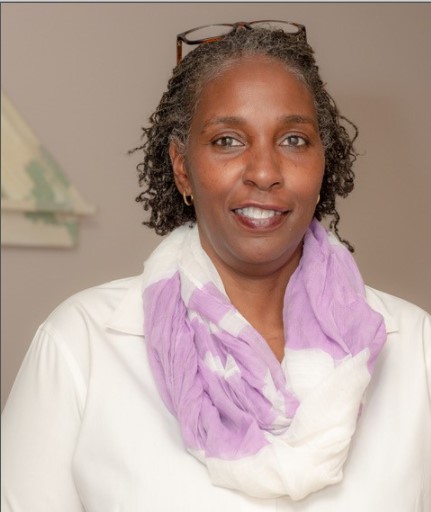 1. What made you want to run for the position of Township Supervisor?
Ever since moving to Montgomery Township now ten years ago, I knew I wanted to get involved in my community. To be honest, I wasn't sure what "involved" was going to look like. I just knew, upon retirement, I wanted to be a part of what makes our community such a wonderful place to live and work. On June 5, 2020 I retired and started exploring what could I do. It was a neighbor that first mentioned about running for a position. After doing a lot of research and soul searching, I decided to go for it. I knew it wouldn't be easy, but I now had the time to dedicate to my community.
2. What are some of your primary goals as a Township Supervisor?
I have always had such a strong focus for Seniors. They represent all that makes up who we are as people. I want to work with them ensuring they continue to maintain a strong quality of life. I also have a strong financial background having worked in the financial sector for over 30 years, so I want to ensure we as a Township continue to maintain fiscal responsibility. Also, as one part of a five-part board, I hope to continue making the right decisions on things we are faced to decide on every day.
3. Why is it important to be involved in the Community?
Our community represents where we live and work. If we don't care about it, who will? Community involvement shows you care. It shows you value what's important about where you live, work and play. This journey to Township Supervisor has shown me that being involved is critical. I want to be a part of the solutions that make this Township so great.
4. What do you think makes Montgomery Township stand out from other communities?
Hands down, the people!! I have met and gotten to know some AMAZING people during my time here in Montgomery Township. I have lived in other areas within Pennsylvania but I have never been a part of a community so passionate about their Township. It shows in everything they do and say.
5. How can Montgomery Township residents learn more about you?
I can be contacted via email at ARWare@montgomerytwp.org. Residents can also like and follow my Facebook page, "Audrey Ware, Montgomery Township Supervisor."