Montgomery County has recently approved a plan to temporarily reduce the number of polling locations by 60 percent for the Primary Election on June 2, in response to the COVID-19 outbreak.
Montgomery Township has eight voting districts. Four of the eight have been moved to a new location for the Primary Election, and are highlighted below. If you reside in any of these highlighted voting districts and plan to vote in-person, please take note of the new location. Montgomery Township strongly encourages you to apply for a mail-in ballot, as it is the safest way to vote in the upcoming election. Click here to apply now.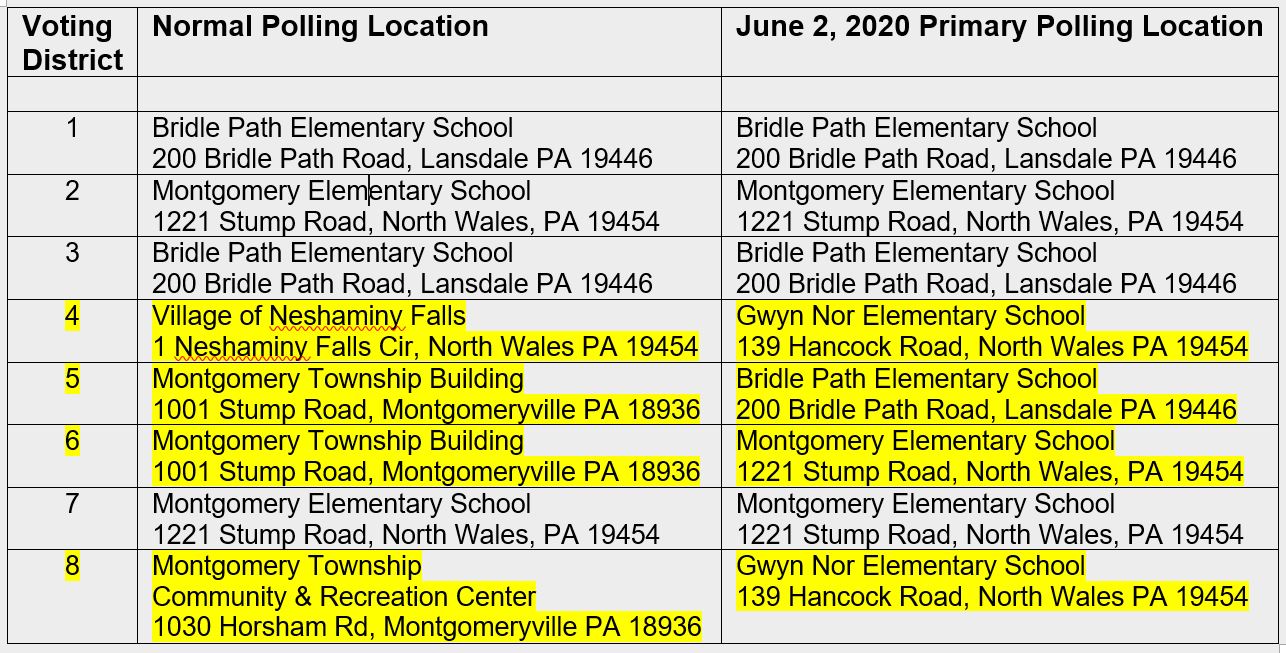 Please note that while District 5 and District 6 typically both report to the Montgomery Township Building, they have now been separated into two different polling locations for the Primary Election.
These changes are also available for viewing on Montgomery County's website at www.montcopa.org/voterservices. The County will also be mailing a detailed letter to every voter impacted by the changes.
Not sure which voting district you belong to? Click here to view the Township's Voting District Map. Pennsylvania Voter Services also offers a website (pavoterservices.pa.gov) where you can plug your address in to find out your voting district and polling location, but please note it may take some time for the new changes to be reflected.