RECALL ALERT! Kidde Fire Extinguishers
back
RECALL- Kidde Fire Extinguishers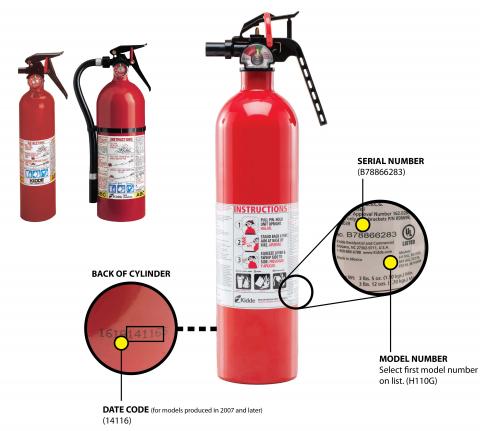 The Montgomery Township Department of Fire Services is asking that residents check all fire extinguishers to make sure they are not the Kidde Fire Extinguishers

with

plastic handles.
NAME OF PRODUCT:

Kidde fire extinguishers with plastic handles.
HAZARD:

The fire extinguishers can become clogged or require excessive force to discharge and can fail to activate during a fire emergency. In addition, the nozzle can detach with enough force to pose an impact hazard.
CONSUMER CONTACT: Kidde toll-free at 855-271-0773 from 8:30 a.m. to 5 p.m. ET Monday through Friday, 9 a.m. to 3 p.m. ET Saturday and Sunday, or online at

www.kidde.com

and click on "Product Safety Recall" for more information.
Consumers should immediately contact Kidde to request a free replacement fire extinguisher and for instructions on returning the recalled unit, as it may not work properly in a fire emergency.