Homepage
Board of Supervisors
Montgomery Township Mission Statement
The mission of Montgomery Township's government is to promote and enhance the quality of life of our residents, the vitality of our neighborhoods, and opportunities for business by striving for excellence and value in all services provided by the Township. The needs, interests and desires of the residents, businesses and taxpayers provide the guidance for the Township officials and employees as we create and implement policies and services for the community and its visitors. Vision, sensitivity, and respect are necessary as we balance the many needs of the community groups and provide cost effective, efficient and responsive government.
The employees and officials of Montgomery Township are committed to hard work, diligence, and effective ongoing internal and external communications to successfully carry out this mission
.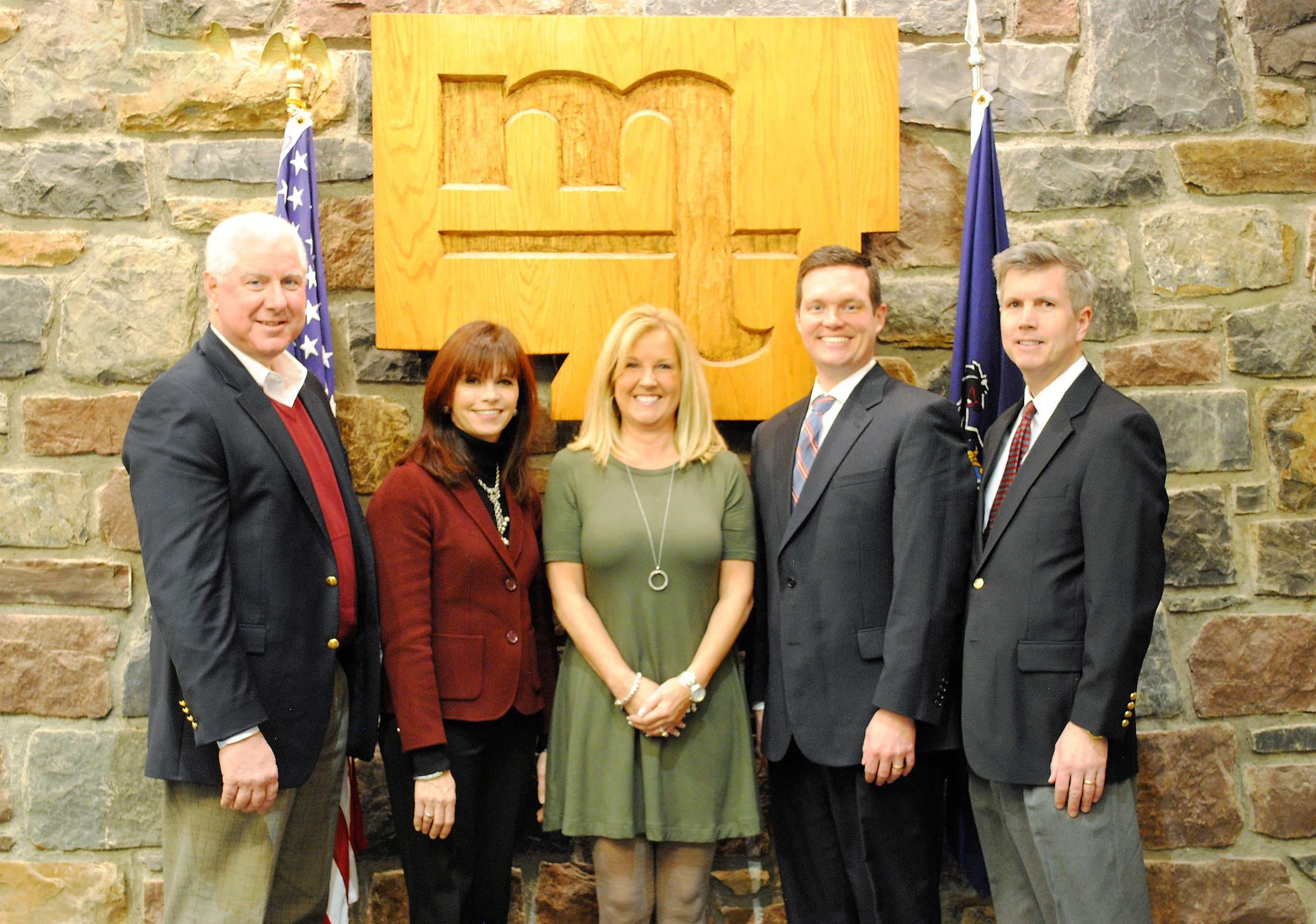 Montgomery Township Board of Supervisors:
Michael J. Fox, Tanya C. Bamford, Candyce Fluehr Chimera, Matthew W. Quigg, Jeffrey W. McDonnell
The Board of Supervisors
Contact the Board of Supervisors
While the Board of Supervisors does not have an office in the Township building, all email will be forwarded for their review.
To email the Board of Supervisors use the email icon located in the 'Contact Us' section on this page.
Administration
To serve Montgomery Township residents, and convey to all appropriate departments those policy directives passed by the Board of Supervisors. The Township Manager is the Chief Administrative Officer responsible for the overseeing and directing of the day-to-day activities of all Township departments and functions.
Administration Department Staff
Lawrence J. Gregan, Township Manager

Stacy Crandell, Assistant to the Township Manager

Ann M. Shade, Director of Administration & Human Resources

Deborah A. Rivas, Administration Supervisor & Open Records Officer
Kelsey Whalen, Public Information Coordinator

Charlotte A. Becker, Receptionist & Secretary
Business Taxes
Responsibilities
Montgomery Township levies various Act 511 taxes to provide revenue for basic government services. The Finance Department is responsible for the administration and collection of these taxes.
Emergency Management
The Montgomery Township Office of Emergency Management (MTOEM) strives to maintain a high state of readiness in accordance with the Township's Emergency Operations Plan. To accomplish this, MTOEM works closely with Montgomery Township's numerous departments to establish a safety net of policies and procedures to provide for the safety of citizens in an emergency. In addition, through various outreach initiatives, MTOEM encourages resident, businesses, and visitors to become and remain prepared for natural and man-made disasters.
The Department has established measures for both non-planned and expected events utilizing networks that span across not only the Township, but Montgomery and Bucks Counties. Staff participates in trainings offered throughout the year, keeping up to date with the latest measures put in place by state and national agencies. MTOEM supplies Township employees with the provisions they need to serve in a time of need. The Department also participates in local events to help raise awareness about steps everyone can take to be better prepared for emergencies.
In light of recent world events, the Township would like to remind you on how to obtain information during a "Declared Emergency". Emergency information will be broadcast over KYW-1060 and other local television and radio stations.
This will be the primary source of information. Information will also be available from this website as well as Cable Channel 22.
The Township has created a phone message number that you can call to hear local information. The number is (215) 393-6925.
If you need to report an emergency, you should call 9 1 1.

The Police Department non-emergency phone number is (215) 362-2301
Finance
Finance Department Mission: To keep distinct and accurate accounts of all sums received from taxes and other sources, which accounts shall be open to the inspection of the Board of Supervisors and any citizen of this Commonwealth.
The Finance Department is responsible for:
Maintaining Township financial records in conformance with Fund Accounting principles

Payroll and Benefits

Maintenance of the Fixed Asset Inventory

Administration of the Township's Police and Non-Uniform Employees' Pension Plans

Collection of Earned Income, Mercantile, Business Privilege, Occupation Privilege and Amusement Taxes
Contact the Finance Department
Phone: (215) 393-6900
Fax: (215) 855-6656
Hours of Operation: 8:00 AM - 4:00 PM
Finance Department Staff
Ami Tarburton, Finance Director
Victoria Zidek, Accounting Supervisor
Richard Grier, Technology Director
Department of Fire Services
Mission Statement
The Mission of the Montgomery Township Department of Fire Services is to serve the residents, merchants and businesses of the Township with excellence. The Department provides the Township with emergency services twenty-four hours a day, responding to all types of emergencies to provide fire suppression, fire prevention and public safety education with a

"customer first "

philosophy. The Department takes pride in providing a total systems approach to serve the community along with other agencies within Township government.
Our combination fire department consists of two operational components. A career or paid firefighter segment that is on duty Mondays thru Fridays from 7:30 am to 5:30 pm and a volunteer firefighter segment that covers weeknights, weekends and holidays in combining to provide emergency protection for the township.
There are two municipal fire stations strategically located within township boundaries. The Battalion One Stump Road Fire Station is at 325 Stump Road and the Battalion Two Doylestown Road Fire Station is at 441 Doylestown Road.
The state of the art fire apparatus housed at the fire stations are:
Battalion One: Squad 18, Ladder 18, Fire Police 18
Battalion Two: Squaud 18-1, Engine 18, Utility 18
Command vehicles include Chief 18, Deputy Chief 18, Assistant Chief 18, Battalion Chief 18, and the Fire Marshal.
Director of Fire Services
2017 Operational Officers

2017 FDMT Administrative Officers

2017 FDMT Relief Association
Administrative Officers

Chief

President

President

Vince Zirpoli
Stephen Splendido
Matthew Palm

Deputy Chief

Vice President

Vice President

William Wiegman
Glen Roetman
Paul Mogensen
Treasurer

Secretary

Michael Shinton
Mike Goldberg
Battalion Chief
Financial Secretary

Treasurer

Vinay Setty
Michael Goldberg
Joel Silver

Captains

Secretary
Frank Colelli
Rachel Gibson
Paul Mogensen
John Scheiter

Lieutenants

Rachel Troutman
Adam Webster
Mary Newell
Fire Police Captain
Matthew Palm
Fire Police Lieutenants
William Adams
Michael Goldberg

Assistant Chief Engineers

Michael Bean

David Bennett

A.J. DeAngelis

John Mogensen

Stephen Splendido
Human Resources
The Human Resources Office effectively hires and retains a skilled and productive workforce.
Parks & Recreation
The mission of Montgomery Township Parks & Recreation, in partnership with its residents, is to enhance the quality of life and foster a sense of community through:
The preservation, conservation and acquisition of open space and natural resources,
The maintenance and development of facilities, and

The provision of recreational, social, cultural and educational programs and opportunities for people of all ages.
Community & Recreation Center
Click here to view the Montgomery Township Community & Recreation Center website for information on membership, programs and activities.
Planning & Zoning
Mission Statement
To preserve and improve the quality of life for residents and businesses within the community through the enforcement of the codes and ordinances of the township; to be sensitive to the needs of the community while involved in planning and redevelopment; to serve the community as we would ourselves.
To Find Permits use Site Search at the top right or visit our Permits page HERE.
Police Department
---
The mission of the Montgomery Township Police Department is to achieve and maintain a highly professional organization that affirmatively promotes, preserves and delivers a feeling of security, safety and quality services to members of the residential, commercial, and industrial community.


The Montgomery Township Police Department is a full time, accredited law enforcement agency, dedicated to providing progressive and professional police services to our community. The Department currently consists of thirty six sworn officers and nine unsworn personnel assigned to the Patrol and Administrative Divisions, providing quality services to the members of our residential, commercial, and industrial community 24 hours a day, 7 days a week.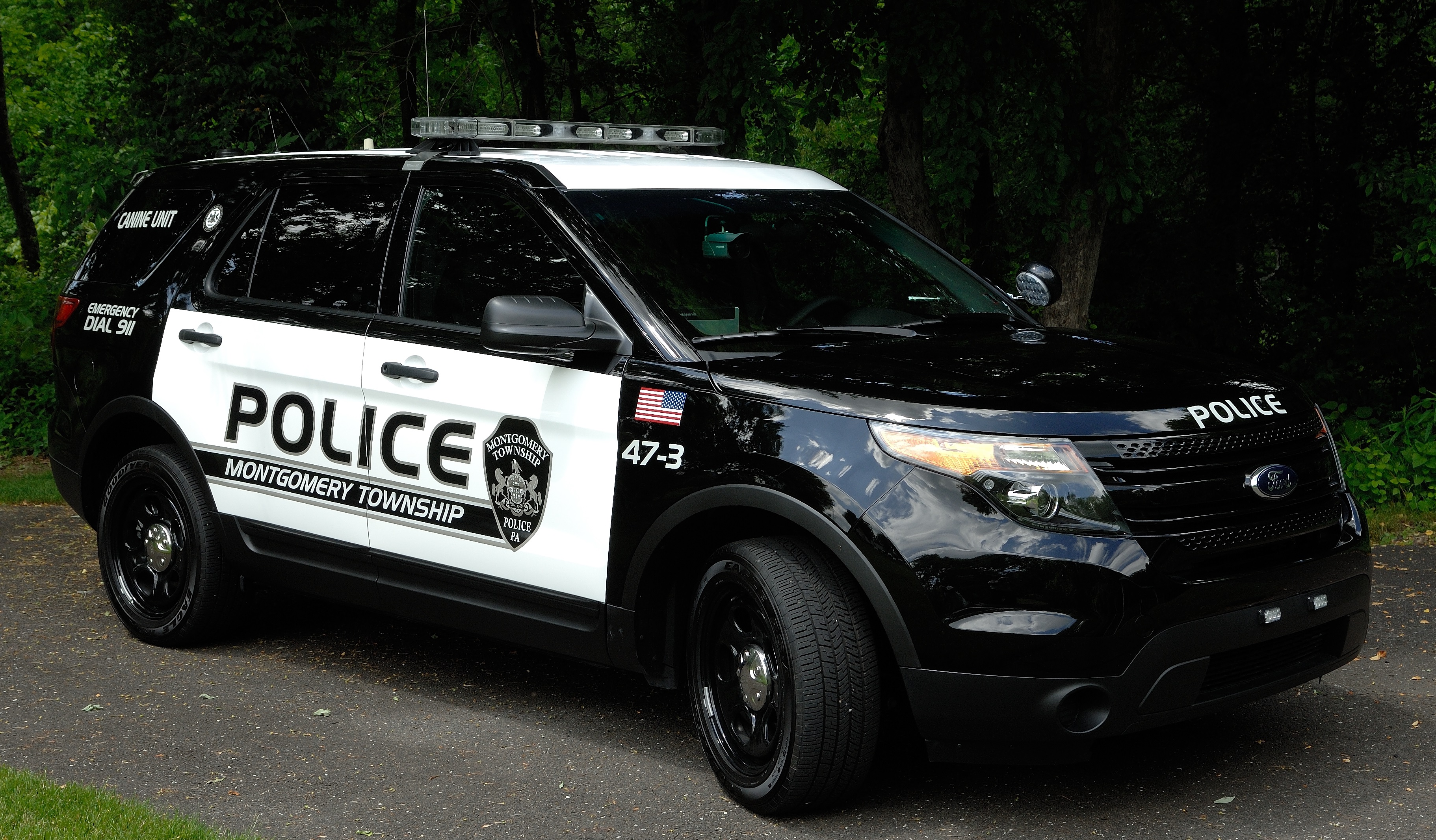 Public Information Office
The Montgomery Township Board of Supervisors and the Township Staff are committed to providing excellent communication and customer service to our constituents. As part of the Administration Department, the Public Information Office's primary responsibility is to keep the updated information on all of the communication vehicles provided by the Township including:
Government Access Channel (Comcast Channel 22 and Verizon Channel 34)
If you have any questions or suggestions for any of our communication vehicles, please contact the Administration staff at 215-393-6900. Thank you.
Public Works
Our overall mission is to serve the residents, elected and appointed officials of Montgomery Township by ensuring that all infrastructures within the Township are secured properly, maintained adequately, and marked according to local, state and federal standards.
Public Works Department Staff
Kevin A. Costello, Director of Public Works

Stacey A. Rymkiewicz, Administrative Assistant

Michele Hughes, Secretary

Rick Peterson, Road Foreman

Glenn Heberlig, Facilites Foreman

Greg Reiff, Park Foreman
Business
INFORMATION & SERVICES FOR TOWNSHIP BUSINESSES
Administration
Business Development Partnership (BDP) Committee
Business Privilege & Mercantile Tax Information
Fire
Park & Recreation
Autumn Festival Sponsorship and Vendor Opportunities
Planning
Police
How to obtain a police report?
For more information about local businesses please visit:
Penn Suburban Chamber of Commerce
Recent News
More Information
Services